GARFIELD FOOD TRUCK
Content
Our great friends over at Promineo Studios just released an amazing new adventure featuring everyone's favorite cat… Garfield! Jon Arbuckle has decided to take his newfound passion for cooking in a new direction: a food truck to travel cross-country! He takes Garfield and Odie along in a quest to create the most delicious sandwiches, scrumptious lasagnas and the sweetest pies and lemonade, but they are not alone! Help your favorite cat sneak some yummy food for himself and meet your favorite Garfield characters as you go along: Liz, Arlene, Nermal, Squeak and much more are all here! a
FEATURES
• Easy, exciting and intuitive gameplay! Simply switch and match 3 or more ingredients on the board to create explosive flavor combinations!
• Play with friends! What's the fun of cooking without some friendly competition? Prove your cooking skills with tournaments and challenges released every day!
• Sweet rewards and finger lickin' good daily quests!
• Take your food truck to a new level with challenging new levels and surprises, every week!
• Fun animations that will take any nostalgic player back in time to classic Garfield!
• Easy sync between devices with Facebook login, so you can play anywhere, anytime!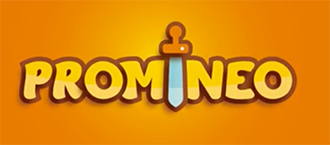 Garfield Food Truck has been developed by Promineo Studios