Magic Nightfall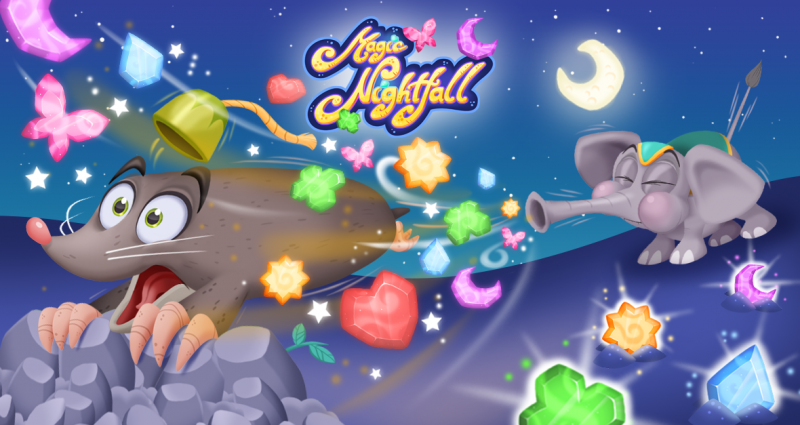 Our friends over at Promineo Studios have just released Magic Nightfall!
Villains have stolen eastern Kingdom treasures! Help Aisha to get back gems and jewels of the Kingdom while rescuing her cute animals friends. Put your puzzle-solving skills to the test in this marvelous eastern colorful world using shiny combos, super pets power ups and build up your pearl power to defeat wacky villains in epic match battles, unleash Aisha gathering abilities and powers.
FEATURING:
• Easy, addictive puzzle gameplay! Match and connect colorful shiny Gems and Jewels!
• Lots of cute animals with special skills to rescue and master!
• 400 addictive and challenging levels. And always another nestful in the making!
• Stunningly beautiful, hand-crafted graphics and animations!
• Compete against friends and unlock daily rewards, new levels and more
• An original, eastern-orchestral soundtrack
• Engage in epic villains matches battles featuring Devas Djinn, Jinn Unseen, Melissa Sorceress, Scar Wizzard and other colorful characters
• Progress-syncing among devices and platforms
So what are you waiting for? Install Magic Nightfall on your favorite device and see if you can save the Eastern Kingdom's treasures!